Nile blue excursions offer day tours in Cairo, Luxor, Aexandria and port said to visit the major famous attractions in Egypt
You can custom your day tour with us also, Let us know what you wish to visit we can custom it in the way you wish.
Camel Ride Adventure by The Great Pyramids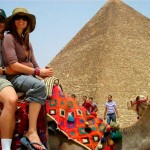 Start your tour today with Camel ride around the pyramids, most people think about camel ride when you mention pyramids and Egypt, ride a camel is a dream adventure for many tourists  also you can ride horses. if yo Would like to ride a camel then you came to the right place.
This tour is the most popular tour t book in Egypt, Tour The 3 famous Pyramids in Giza Plateau with the great Sphinx in Giza Plateau, photo stops around the pyramids,  you can stop for lunch  after that visit the
E
gyptian Museum with Tutankhamen treasures.
Day Tour To Pyramids and Sakkara
Tour the great pyramids of Giza plateau with the great Sphinx, The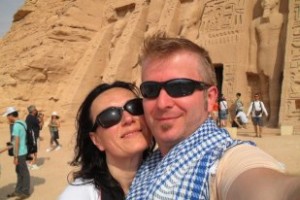 Valley Temple in Giza plateau, after that travel to visit Memphis and the Statue of Ramses II then visit the famous step pyramid of Sakkara which built by Zoser.
Sound and Light Show At The Pyramids
Sound & Light Show at the Pyramids, The Great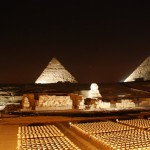 Sphinx at night, Sound and Light Show,Giza Pyramids Sound & Light Show, Enjoy the sound and light show by the Great Pyramids of Egypt, with audio and magical visual movie telling you about Egyptian history.
Quad Bike Safari Pyramid Tours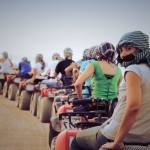 Quad Bike By The Pyramids, Quad Bike Safari
Pyramid Tours, Desert Safari Trip by Quad Bike to Pyramids Area, also you can try horses.Would you like to ride a camel or horse by the pyramids in the Egyptian the desert.
2 Days Tour Egypt Desert Safari
Enjoy 2 days of Safari life-changing,Transport yourself in time and place to a range of deserts full of unique features, Overnight Trip to Bahariya & White Desert with your own private Egyptologist. All trips are bespoke and you can customise your trip to meet your needs so that you have an adventure that will take your breath away.